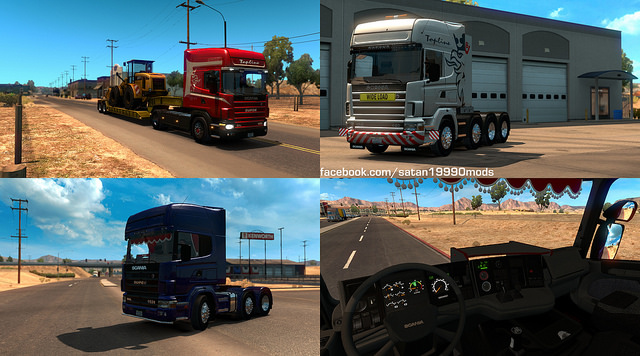 INFO
Konwert z ETS2.
Mod testowany na v1.0. Scania zastępuje jednego z Peterbiltów.
Ciężarówka posiada własny interior wraz z animacja oraz zaawansowane możliwosci tuningu.
Convert and edit: satan19990
Autor for GTS: NewTon, Mr.Poland/Chudy/Wojtas, Anaheim i EDD123
Zezwalam na wynoszenie modu na inne fora, pod warunkiem zachowania oryginalnego linku do downloadu (razem z adf.ly) i podaniu autora! Zakaz Reuploadowania! Możesz edytować mod jedynie na własny uzytek, zakaz wydawania tego modu po edycji!
Allow copy on another forum but keep orginal download link (with adf.ly) and author! Do not reupload! You can edit mod only for personal use, do not public edited mod!
DOWNLOAD sharemods.com
---
DOWNLOAD uploadfiles.eu
---
 


_________________